Uncle D Records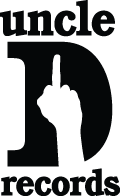 Uncle D Records is the in-house record label for Vertigo Records, an independent record store located in Ottawa, Canada. It was created in 2013 as a way for us to release records by bands we really like and to help out bands who may otherwise not have the means to put out their album on wax.
Keep up-to-date on all Uncle D Records news at our facebook page.
Uncle D Releases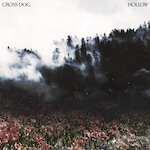 UNCD 009
Cross Dog - Hollow
On "HOLLOW" Cross Dog are at their heaviest. This noisy, loud, and angry full length has the band staying true to their lineup of bass, drums, and vocals, but introduces a variety of unique soundscapes and the use of distorted modular synthesizer. The lyrical content is just as heavy as the music, both politically and personally. The feminist lyrics provide a critique of white supremacy, partisan politics, religious oppression, and demonstrate vulnerability on the topic of sexual violence. Limited to 250 on Clear Vinyl.
Released July 2019.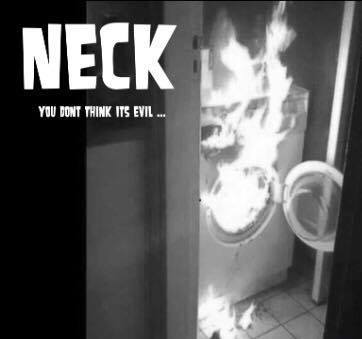 UNCD 008
Neck - You Dont Think Its Evil...
NECK are finally back with their sophomore release "You Dont Think Its Evil ..." . 10 new blistering tracks clocking in at 13 minutes, and double-sided to boot! Limited to 250 on Green Vinyl.
Released Mar 2019.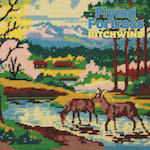 UNCD 007
Flying Fortress - Bitchwind
Coming in from the Dirty Rain, Flying Fortress are back with their second full length album, Bitchwind, on Uncle D Records. The release, a departure from the band's DIY roots, is an unflinching testament to their hard work ethic and solid vision captured by friend and studio veteran Jordon Zadorozny (worked with acts including Chris Cornell, Sam Roberts and Don Vail) who co produced and engineered the album at French Kiss Studio, in Pembroke Ontario. The record is a clear, straight ahead mix of pop melody and hardcore intensity, sure to rattle your ears and put a smile on your face.
Released Jan 2018.

www.facebook.com/pages/Flying-Fortress/173724782665839 | flyingfortresstunes.bandcamp.com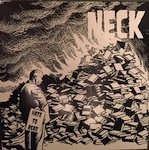 UNCD 006
Neck - Hate To Read
NECK are a punk-pop gang who currently hide out at Cretin Manner located in Lebreton Flats, Ontario. 'Hate to Read' is a jam packed debut featuring 24 unrelenting rippers. Less books ... More hooks! If your attention span is as short as these three man-children, then 'Hate to Read' is definitely for you. Gertrude Riddlesforth from The Nationally Educated Critics of Kanata describes the effort as 'the best book you'll never have to read. Limited edition Blue Vinyl sold out. Black vinyl reissue.
Released Dec 2015.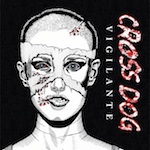 UNCD 005
Cross Dog - Vigilante
Cross Dog is an experimental punk band from Peterborough Ontario, which draws influence from classic metal and stoner rock. The band's lineup is unique in that their instrumentation consists only of bass and drums, which accompany an aggressive, female lead vocalist.
Released May 2015.

www.facebook.com/CrossDog | crossdog.bandcamp.com
SOLD OUT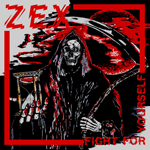 UNCD 004
ZEX - Fight For Yourself
Fight For Yourself includes 10 anthems from start to finish of timeless punk and hard rock classics that will stay in your head and leave you wanting more, including "Savage City" and "Wanderlust". Zex, a quartet based in Ottawa, Ontario, formed in November 2013 and are known for their ultra energetic live shows packed with theatrics of all kinds.
Released August 2014.
Reissued on red vinyl February 2015.
www.facebook.com/zexzexzexofficial | zexzexzex.bandcamp.com
SOLD OUT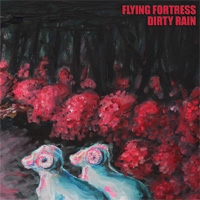 UNCD 003
Flying Fortress - Dirty Rain
Dirty Rain is a full length album by Pembroke's powerhouse Flying Fortress. These 13 tracks are a collection of their first two EP's as well as new and unreleased material recorded between 2009 and 2013.
Released December 2014.
www.facebook.com/pages/Flying-Fortress/173724782665839 | flyingfortresstunes.bandcamp.com
SOLD OUT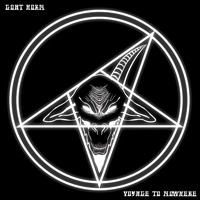 UNCD 002
Goat Horn - Voyage To Nowhere
The precursor to CAULDRON, the genre-defining, critically-lauded GOAT HORN return with their Canadian cult classic debut VOYAGE TO NOWHERE for the first time on vinyl! Known for its honest and sincere reverence as the descendants of VENOM, CATHEDRAL, BLACK SABBATH, RAVEN & CELTIC FROST, this record reeks of a beer stained area rug with scattered BANZAI LP's on the jam space floor in a moldy cinder block basement. A loose n greasy alcoholic assault!
Released October 2015.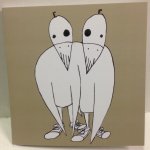 UNCD 001
Flying Fortress - 44
Wine And Speed b/w Make My Move 7"
Flying Fortress are a 2-piece containing Brandon Wars (Goat Horn, Zuku) vocals/bass and Steelrider (Goat Horn, Cauldron) drums/vocals. Hailing from northeast music mecca Pembroke, Ontario, these two play louder and boast more melody than most 4 piece groups.
Released March 2013.
SOLD OUT